Mobile > iPad Apps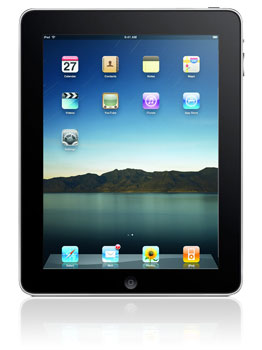 There are now over 425,000 apps available in the Apple App Store — 90,000 of them are built for the iPad. The average iPad user has downloaded more than 60 apps to their iPad. If your company doesn't have an iPad App you're missing the opportunity to connect with the world's largest mobile tablet market.


The right iPad app allows your company to establish your brand and identity, separating you from your competitors. When a customer downloads and installs your iPad app, you are establishing a connection with an avenue of direct communication, allowing you to engage existing customers with new product information, special events, exclusive promotions and other valuable information through your company's iPad App.


New Wave Industries prides itself in being a leader in full-service technology solutions and is one of the few licensed iPad application developers in the state. Whether you're looking for a business or consumer app, we can create it, including e-commerce apps, gaming apps, and other business apps. At New Wave Industries, we take time to learn about you and your company, in order to provide you with personalized attention, as well as a solid strategy and roadmap for your mobile product. We offer high quality, efficient and cost-effective design and development services to help you reach your mobile customers.


Take a look at the links below for some examples of successful iPad apps currently available in the App Store, designed and developed by New Wave Industries.

Boston Freedom Trail

Metallics