Solutions > Financial
Multi browser compatibility (Internet Explorer, Firefox, Safari, Opera, etc)
Font formatting: type, size, color, style, bold, italic, etc
Text formatting: alignment, indentation, bullets list, etc
Cut, Paste, and Paste as Plain Text, Undo and Redo
Paste from Word cleanup with auto detection
Link and anchors support
Image insertion, with upload and server browsing support
Table creation and editing (add, delete rows, etc)
Table cells editing (size, colors, etc)
Spell Checker
Image and file links upload
Financial Industry Solution Packages:
New Wave Industries has created a full solution package to support the Financial and Banking Industry. Our years of experience working with the Financial and Banking industry have given us great insight into the industries business needs. 
The hard economic times that our world is in has business owners and consumers shopping around more than ever looking for the best banking deals, lowest loans and the best overall return on their investment.
So when interest rates change, the change needs to take place immediately on the corporation's website. That quick change could mean thousands or possible millions of dollars for the institution. Managers can't wait days for web companies to make the change. 

The Banking and Financial Industry needs to have easy to use flexible web solutions for their business to keep their website content fresh. The office staff needs to make changes to company news, stock reports, rate tables, job openings, announcements and more on the fly.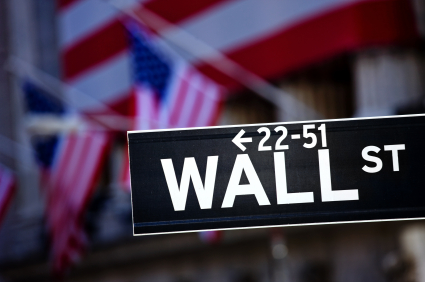 New Wave Industries has developed content management software called Night Manager to help make those changes quickly, easily and securely by non technical office personal.  Our content management software is easy to use with cut and paste options straight from Microsoft Word and simple upload options for documents and images.

The Banking and Financial Industry website hosting needs to be reliable and up 24/7 so customers can connect and handle their bill pay, check account status and research new products and services.  New Wave Industries hosting division NWI Networks can handle all your Network connectivity needs in its fully redundant datacenter.

Our NWI Studios Audio and Video department can film onsite management interviews or virtual walk on videos on our 26 foot wide green screen state. You can use this to promote products and services on your website, television commercial, or promotional CD/ DVD. We can also take the same footage and let our kiosk development division, PIT Industries custom program an application to be used on touch screen kiosk or digital display right in your lobby. 


Home Loan Rates
Personal Loan Rates
Calendar of Events
Job Opening
We have the full package and can consult with you to put the perfect plan together!