Solutions > Corporate
Multi browser compatibility (Internet Explorer, Firefox, Safari, Opera, etc)
Font formatting: type, size, color, style, bold, italic, etc
Text formatting: alignment, indentation, bullets list, etc
Cut, Paste, and Paste as Plain Text, Undo and Redo
Paste from Word cleanup with auto detection
Link and anchors support
Image insertion, with upload and server browsing support
Table creation and editing (add, delete rows, etc)
Table cells editing (size, colors, etc)
Spell Checker
Image and file links upload
Corporate Industry Solution Packages:
New Wave Industries has created a full solution package to support corporate business clients.
We have been working with corporate clients since 1999 and have developed a true understanding of the needs corporate business client face in their daily operations.
We have worked with corporations' marketing, IT, Human Resource and Senior Management on developing
web applications
and solutions for every facet of corporate business. We have helped develop robust
corporate websites
as well as
intranets
,
vendor portals
,
digital signage
as well as
email and mobile marketing s
trategies ensuring that all forms of
electronic communication
flow seamlessly with one another. We have also helped
establish corporate standards
and played intermediary roles between departments to ensure all parties are communicating efficient and effectively with one another.
 
We understand the needs of corporate business. So whether it is the small start up or the fortune 500 we have the tools and the personal to handle every facet of your electronic media needs.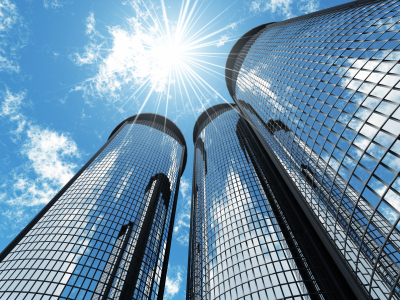 Corporate business's web changes can be done quick and easy through our Night Manager Content Management software. Human Resource personal can post open job positions, Marketing and Communication departments can post press releases and events and any department in between can make the web changes quickly and securely with easy to use cut and paste options straight from Microsoft Word. Photo and Video upload galleries are done in a snap with a super easy to use file manager. The website hosting needs to be reliable and up 24/7 as the busiest times are when the rest of us are leaving our "9-5". 
New Wave Industries can keep you connected and help you gain new customers with Social Media. We can get your Facebook, MySpace, Twitter and Youtube accounts up and keep them updated. Our email and text messaging marketing solutions can keep you connected to your customers as often as you want. Reach out to customers and promote that new service, product, or special event!
Product Sales
News
Specials
Calendar of Events
Services
Intranets
Testimonials
Product Reviews
Vendor Portals

We have the full package and can consult with you to put the perfect plan together!
Call Today 860.953.9283!