Solutions > Other Industries
Additional Industry Solutions:

New Wave Industries has been working with a variety of industries since our inception in 1999 and we more than likely we have developed a customized solution for yours. We understand the challenges our customers face and our industry diversity awards us the ability to borrow ideas and solutions from one industry and apply them to another.

We have worked with everyone at just about every level of business. Our strong understanding of the needs of engineers, marketers, IT, human resource, administrative, sales, and corporate management personal have helped us remain to be a very well rounded firm to work with. We are here and we know how to listen!
Online Registration, Events and Trade Show Solutions: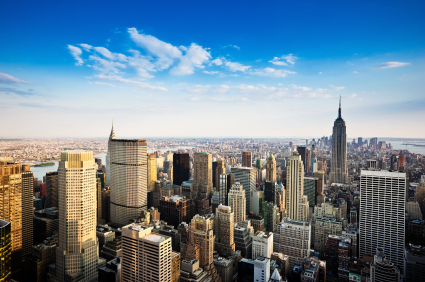 We have been working with some of the North East's largest trade show exhibition and event production companies developing custom registration software allowing attendees and exhibitors to register and purchase event information online. Our flexible and robust content management software Night Manager allows for event staff to quickly and easily export attendee rosters, set up events, add news, sell advertising space, post banners all through one centralized web based system. We have also developed iPhone applications that can be rented or purchased for ticket gateway scanning giving our clients new and innovative ways to verify tickets sales.
Automotive Industry
We have worked with area car dealerships from almost day one of opening our doors; in fact we can thank the automotive industry for helping us pave the way for the birth of one of our most successful innovations, Night Manager. Our content management solution Night Manager allowed our customer to add inventory to their website long before other options emerge or automobile companies allowed inventory management solutions. We have successfully integrated our front end designs with the leading backend software. We have custom built online stores for online part and apparel purchasing. We have also ran competitive search engine campaigns and analysis for industry giants such as Nissan, Dodge, Chrysler, Jeep and Freightliner.
Entertainment Industry
We have helped create custom solutions for Grammy award winning and platinum recording artists such as De La Soul (Name drop), Talib Kweli, Common, Kanye West just to name a few. Our Night Manager Content Management software allowed road managers to update touring dates, post photos and videos, blog from the road keeping fans on board the bus at every stop. We have successfully managed online chats, produced interactive CDs and DVDs, streamed live concerts and sold merchandise online. We have also worked with local artist, clubs and bars developing online strategies and solutions to get them results they wish to achieve!

We also understand the hosting needs of all business and know that the website hosting needs to be reliable and up 24/7 as just because its closing time here on the East Coast things are just getting started for the day in Beijing. We understand your needs and are here to help!
Don't see your industry below? Call us today and ask us about your industry!
We have the full package and can consult with you to put the perfect plan together!
Call Today 860.953.9283!